RAPSA Board of Directors
The RAPSA Board adheres to the mission and vision of the Association and assists with implementation of goals.

Thought-Leaders, Visionaries, and Experts
Members of our board are educators, nonprofit business leaders, and community leaders with an interest in working with at-promise students and assisting RAPSA in achieving its goals by challenging us, guiding us, building connections, and marketing us to the business and educational communities.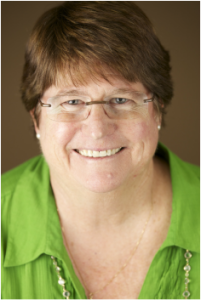 Linda C. Dawson. Ed.D. – RAPSA Board President
Dr. Dawson had a vision for an organization where like-minded educators could discuss and share ideas about working with the at-promise student population.  With hard work and collaboration from staffers throughout SIATech, the Reaching At-Promise Students Association (RAPSA) was born.
Dr. Dawson began working at SIATech in 2000 and has served as its Superintendent and CEO since 2004. She brings a wealth of experience in educational leadership positions, including principal of Abraxas High School and assistant principal at Twin Peaks Middle School and Bernardo Heights Middle School, all in the Poway Unified School District. She has been recognized as the Outstanding Secondary Administrator by the Association of Poway School Managers and Teacher of the Year for her exemplary role at Bernardo Heights Middle School.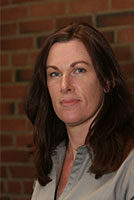 Jody Ernst – RAPSA Board Member
Dr. Jody Ernst is the founding Vice President of Research and Policy Analytics for Momentum Strategy & Research (MSR), a Colorado non-profit organization focusing on strategic research and development activities to strengthen policy and practice across the nation's public education system, though primarily focused on the charter community.  Dr. Ernst has been working with large, public access data bases for over a decade–conducting research in the charter school and public education landscape for the last eight years—and has produced multiple research publications and reports. Currently, Dr. Ernst's work centers on research that informs accountability policy and practices for highly specialized schools that serve the nation's students that are at the highest risk of dropping out of school.
Prior to co-founding MSR, Dr. Ernst was the senior research director for the Colorado League of Charter Schools (League)—where she and MSR co-founder Jim Griffin worked together. While at the League, Dr. Ernst led a variety of original research efforts and grant funded research initiatives, including the Building Charter School Quality (BCSQ) research agenda and the Charter School Facilities Initiative (CSFI). Both the BCSQ and CSFI projects were funding by the US Department of Education's Office of Charter Schools and have had lasting impact on the charter sector. Most notably, the BCSQ initiative introduced the growth methodology (the student growth percentile method) now used in over 20 states for holding all schools—not just charters—accountable for moving students forward academically. In addition, Dr. Ernst research on the growth of alternative, high-risk students began under the BCSQ grant and were the foundation for her work improving accountability systems for alternative schools and the districts, authorizers, and states that hold them accountable.
Dr. Ernst received her Bachelor's degree in Psychology from Mills College in Oakland, CA and her Master's and Doctoral degrees in Differential Psychology from the University of Texas, at Austin—with minors in both statistics and psychometrics. She currently resides in Lakewood, CO with her husband and two school age sons, where she actively participates in school choice.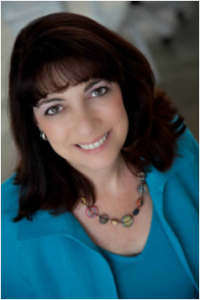 Julie Evans – RAPSA Board Member
Julie Evans is the CEO of the national education nonprofit organization, Project Tomorrow whose mission is to ensure that today's students are well prepared to become tomorrow's leaders, innovators and engaged citizens of the world. Under her leadership, Project Tomorrow has emerged as a national leader promoting the use of innovative and research based science, math and technology resources in our K-12 schools to develop critical thinking, problem solving and creativity skills in students..
Prior to joining the organization in 1999, Ms. Evans enjoyed a successful 17-year career in the technology for-profit sector. Her career includes 12 years in regional sales and marketing management with Unisys and as an executive with two high tech startup companies in the educational technology arena. Ms. Evans is a graduate of Brown University.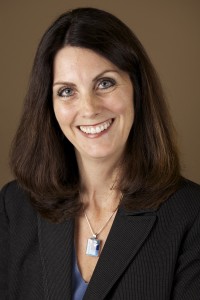 Brenda Hall – RAPSA Board Member
Brenda Hall serves as the Director of the North county Professional Development Federation.  This group consists of 24 north county school districts, the College of Education at California State University San Marcos, and the San Diego County Office of Education.  Previously, Brenda served as a Curriculum Coordinator for the Vista Unified School District.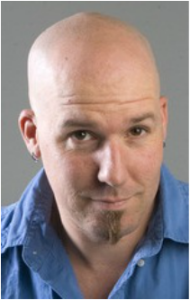 Matthew D. LaPlante – RAPSA Board Member
Matthew D. LaPlante is a journalist, author, blogger and assistant professor of journalism at Utah State University.
As national security reporter for The Salt Lake Tribune from 2005 to 2011, he covered U.S. military operations from Iraq, Kuwait, Turkey, Germany, and throughout the United States and has filed datelines from Israel, the West Bank, Spain, Ecuador and Cuba.
LaPlante has been named a fellow of the Casey Center for Reporting on Children and Families, the Knight Center for Specialized Journalism, the International Center for Journalists and the Center on Media, Crime and Justice.
LaPlante holds a master's of science in education from California State University East Bay, and a bachelor's of science in liberal studies from Oregon State University where, for his work at the student newspaper, The Daily Barometer, in 2001, he won the Society of Professional Journalists' National Mark of Excellence Award for feature reporting. In the same year, LaPlante served as editor for staff development and training as the Barometer was recognized as the best all-around daily student newspaper in the nation, the first time the award had been granted to a school without a journalism program.
He was the co-recipient of the Roy B. Gibson award in 2009 and the Don Baker award for investigative reporting in 2010. In 2011, he was named a finalist for the Hillman Prize for reporting that fosters social and economic justice and was the winner of the Top of the Rockies journalism contest for public service reporting.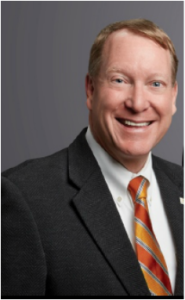 Bob Rath – RAPSA Board Member
As President and CEO of Our Piece of the Pie since 1994, Bob Rath helped engineer the refocus and rebranding of the organization (formerly South End Community Services) into one that focuses solely on helping urban youth, age 14 to 24, become successful adults.  In 2007, Bob worked with Hartford Public Schools to plan and implement the August 2009 opening of Opportunity High School (OHS).  This partnership school, which employs the youth development strategy of OPP and the educational resources of Hartford Public Schools, is focused on reengaging over-aged, under-credited youth who have, or are in danger of dropping out of high school.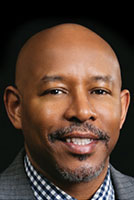 Tony Simmons – RAPSA Board Member
Tony Simmons is the Executive Director of High School for Recording Arts (HSRA), an independent public charter school, and Vice President of Studio 4 Enterprises, an educational services and management company.
While working with numerous national recording artists and record companies as an entertainment lawyer, Tony co-founded Another Level Records, the first national student-operated record label. In addition to his duties overseeing the day to day program at HSRA, Tony continues to work with students in exploring the Business of Music and mentoring those involved in Another Level Records, as well as overseeing the student-operated commercial radio show entitled studio4allaccess, which airs every Friday evening on 89.9FM Minneapolis/St. Paul and is podcasted.
Tony has served as board member and/or provided technical assistance to such leading national school reform organizations as Edvisions, Inc. and the Black Alliance for Educational Options. He has also served on the National Association of Charter School Authorizer's alternative accountability working group and a former board member of the Minnesota Association of Charter Schools. Tony has served as a member of the Saint Paul School District Quality Review Team and as a peer reviewer for those applying to the Minnesota Department of Education for Federal Charter School Program grants. He presents regularly at national and international education conferences and was part of the development team for Minnesota's first online project-based charter school called EdVisions Online Academy.
Tony attended Howard University and Pace University where he earned a BA in Political Studies. He also graduated from Rutgers University School of Law with a Juris Doctorate. Tony is a native New Yorker who enjoys live music, reading, and traveling with his daughter.