Webinars
Upcoming Webinars
---
Policy Forum Proceedings 2016
April 27, 2017; 11 am Pacific Time

Join RAPSA for a free webinar discussing the findings from the newly published 2016 Alternative Accountability Policy Forum Proceedings.  The Proceedings were developed by researchers from Stanford's Policy Analysis for California Education team who participated in the Policy Forum and did a wonderful job of capturing the energy and expertise of the participants at the October 2016 event. The Report includes 10 recommendations for Federal and State Policy Recommendations as well as Local Promising Practices for Schools and Districts.
Join principal author Dr. Daisy Gonzales, Momentum Strategies accountability researcher Dr. Jody Ernst and RAPSA Executive Director Ernie Silva for an interactive discussion of the report's findings and implications.
The informative report summarizes each of the 27 sessions at the Policy Forum as well as its recommendations.  The 2016 Alternative Accountability Policy Forum was attended by 225 education, workforce and research leaders from 18 states and Washington D.C.  Presenters included school leaders, career development professionals, university researchers, opportunity youth advocates and others who care about supporting at promise students.  The recommendations are highly relevant to advocacy work across the country as states develop or fine tune alternative accountability metrics for schools serving at promise youth.
You can download the report here:  2016 Alternative Accountability Policy Forum Proceedings
If you are interested in purchasing hard copies of the report for advocacy efforts in your state, please contact RAPSA Executive Director, Ernie Silva at:  ernie.silva@siatech.org
---
March 30, 2017; 10 – 11:30 am Pacific Time | View Flyer

Register now for an overview of a new evidence based study by Measure of America on youth disconnection for important geographies (states, metro areas, and rural and urban communities) as well as by race, ethnicity, and gender, that shines a light on these often overlooked young men and women.
Join your RAPSA colleagues in this joint webinar to explore the findings and implications of the Measure of America-SSRC update report on the status of disconnected youth nationwide.   The report provides tailored recommendations for disadvantaged groups.    Long-term supports include paid work, job training, and other wrap around support such as childcare and housing. Recommendations include policies such as restorative justice to help prevent youth from becoming disconnected in the first place. Recommendations also include high-quality vocational and technical education for rural youth tailored to local labor market demands, as opportunity otherwise often lies far from home.
The report's findings will prompt questions about best strategies for reengaging disconnected youth fully in education, employment, and civic life.  This joint webinar provides a great opportunity to stimulate dialogue and thought-provoking exchange among thought leaders from across the country on pathways to ambitious but attainable goals to reduce youth disconnection.
Presenters Sarah Burd-Sharps & Kristen Lewis, MOA Co-Directors and Andrew Moore, National League of Cities Institute for Youth, Education, and Families Director of Youth and Young Adult Connections will facilitate an interactive discussion on the story behind the data, strategies for reengaging youth, and participant Q & A.
This 90 minute webinar is co-sponsored by RAPSA; Annie E. Casey Foundation; Center for Law and Social Policy; Conservation Legacy – Ancestral Lands; Forum for Youth Investment; Gateway to College; National League of Cities; National Network; Kentucky Department of Education; National Youth Employment Coalition; Oregon Youth Development Council; SIATech; Youth Transition Funders Group; and Zero Dropouts.
Use the link below to obtain a copy of the study and register for the website on Moving the Needle on Youth Disconnection: Insights from Measure of America's New Report on Mar 30, 2017:
https://attendee.gotowebinar.com/register/3833965541089812739
After completing registration, you will receive a confirmation email containing instructions to join the webinar.
For more information on Measure of America visit:www.measureofamerica.org.

---
NLC's 2015-16 Reengagement Census – (February 24, 2017, 11 AM PST)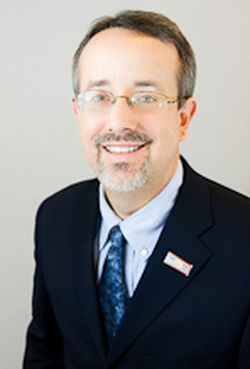 The National League of Cities has released its 2015-16 Reengagement Census.  Join Andrew Moore, Director of Youth and Young Adult Connections, and Niels Smith, 2016-17 Heinz Graduate Fellow, to learn more about the study and trends of Reengagement Centers across the country.  This year's summary includes data from 20 different reengagement programs across the country. These programs reported disaggregated data on student demographics, placement, locations, stick rates and more.
The NLC Survey is one of the few multi-state data sets that provide a view of what's being done in dropout recovery programs.  Join the Webinar to learn about what the Reengagement Centers are doing and to compare your success and strategies.
Here's some of the key survey results for the students served by Reengagement Centers:
Nationally about 25% students approached actually enroll in a program.
About 40% of the students are enrolled in an alternative high school program.
About 66% remain enrolled for 90 or more days.  94% remain enrolled after 30 days.
About 15% are over 19 years old.
The reengagement center student population is 44% African-American and 34% Latino.
The NLC's Institute for Youth, Education & Families serves city leaders seeking to improve outcomes for children and families.  Among its services is support of specific reengagement programs with a city base that partner with schools and others to reenroll dropouts.  In addition to providing hub services for 20 reengagement centers, the Institute performs an annual survey of these programs to identify successful practices.
Network programs helped more than 10,000 students reenroll, and some 6,500 of those persisted in or completed school once reenrolled.  More than 1,100 of the 6,500 graduated, obtained a high school diploma, or received a high school equivalency diploma within the year.
Read the survey and learn more about the Reengagement Network's accomplishments during the 2015-2016 school year.

---
TBD
Sharing Data Among State and Local Agencies – How can we identify success in career pathways?
We all want to ensure privacy of student data. There are reams of State and Federal laws that are intended to do just that. But what if the Employment Department has data that could inform what the Education Department is doing? What if the Social Services Department has information that conflicts with what we think we know about student outcomes? Join in a discussion of what should be done to share information about student success
---
WestEd Resarchers Lead RAPSA in Exciting Discussion of Characteristics and Education Outcomes of High School Dropouts Who Re-Enroll (January 27, 2017)

View Recording (password: pP2E5mp5) – Presentation Slides – WestEd Study
The Regional Educational Laboratory West at WestEd has published a study prepared for the Institute of Education Sciences.  The study, Characteristics and education outcomes of Utah high school dropouts who re-enrolled, examines diploma attainment by youth who drop out of high school.  The researchers Vanessa Barrat and BethAnn Berliner presented a RAPSA webinar on January 27.
Among their provocative findings:
About one in five students in Utah's 2011 graduating cohort dropped out of high school, and about one in five of those dropouts re-enrolled;
An emerging body of research has shown that dropping out does not have to be a permanent high school outcome— students do return and go on to graduate;
More than 1 in 10 re-enrollees dropped out and returned to school multiple times;
Even after returning to school, re-enrollees did not accumulate enough credits to graduate on time;
Among students who had dropped out and re-enrolled by 2011, 26 percent graduated on time (within four years of entering high school), and by including those who re-enrolled within an additional 2 years, the graduation rate increased an additional 4 percentage points;
Of the students who had dropped out and re-enrolled within four years of starting high school, two-thirds dropped out again;
To help stakeholders better understand these outcomes, school, state, and national data systems could identify re-enrollees and report the number of diplomas they earn to help raise the graduation rates of dropouts who return to school;
More research is needed on what effective strategies support dropout recovery.
BethAnn Berliner was one of the co-authors of Policy Forum Proceedings, Alternative Accountability Policy Forum 2014, Read More.  Vanessa Barrat was one of the authors of an early study of dropout recovery at San Bernardino Unified School District, Read More.
By focusing on reengaged dropouts,  the Characteristics and Education Outcomes study provides policymakers and educators with new information about the prevalence, characteristics, and high school outcomes of a vulnerable student group and demonstrates that, if identified and successfully supported in school, recovered dropouts could have a greater chance of graduating from high school.  The Webinar will also explore the findings and back story of California's San Bernardino Unified School District study which was one of the first studies using data-based research to focus in on reengagement strategies and outcomes.
Friday, April 1, 2016 – View Recording – ACTE Presentation (ppt) – CLASP Presentation (ppt)

Making High School Relevant – A Framework for Career Technical Education
Join Alisha Hyslop from the Association for Career and Technical Education and Kisha Bird from the Center for Law and Social Policy in an exploration of how meaningful CTE can impact the lives of low-income out-of-school youth.  Both presenters are advocates for improving career development offerings at the federal level. Ms. Hyslop will share research findings on ACTE's High Quality CTE Initiative.  Ms. Bird is a lead author of CLASP's New Opportunities to Improve Economic and Career Success for Low-Income Youth and Adults.
Together, they will provide RAPSA members with insight on how to improve CTE offerings and how quality WIOA partnerships can impact low income workers and communities.
This first RAPSA webinar of 2016 builds on the information that was shared at the 2015 Alternative Accountability Policy Forum.  Join your colleagues in an interactive session that will add to your knowledge and strategies for making high school relevant for opportunity youth and creating incentives to reengage them in a meaningful high school program.
In addition to recent WIOA reforms, many states have begun CTE initiatives to make high school relevant for all students. California has issued a half of a billion dollars in grants to schools to improve the educational achievement and workplace readiness of California's students by placing a greater emphasis on career-based learning as a central mission of public education in California.  Other states like Florida and New York have also begun initiatives to improve CTE in their schools.  Learn how to develop or improve your program based on successful models.
About the Presenters
Alisha Hyslop is Director of Public Policy, Association for Career and Technical Education, Ms. Hyslop has spent more than 15 years working with career and technical education. Hyslop leads the Association for Career and Technical Education's legislative, advocacy and research efforts that cover both secondary and postsecondary policy issues. She previously worked with the Florida House of Representatives and with career and technical student organizations on a local, state and national level. Hyslop received her bachelor's degree in public relations and family and consumer sciences education from Florida State University, and a master's degree in career and technical education from Virginia Tech University. She is a doctoral candidate in career and workforce education at the University of South Florida.
Kisha Bird is Director of Youth Policy at CLASP and project director for the Campaign for Youth (CFY), a national coalition chaired by CLASP.  Ms. Bird works to expand access to education, employment, and support services for disconnected and other vulnerable youth.  She is an expert in federal policy for vulnerable youth and helps ensure national legislation (such as the Workforce Innovation and Opportunity Act) is fully implemented in communities nationwide and has maximum impact for poor and low-income youth and youth of color.   Ms. Bird holds a Master of Social Service and Master of Law and Social Policy from Bryn Mawr College Graduate School of Social Work and Social Research.  She also earned a Bachelor's Degree in sociology from Spelman College.  Lastly, she is a graduate of the Education Policy Fellowship Program, a joint program of the Institute for Educational Leadership and the Pennsylvania Education Policy Leadership Center.
It's not easy being real and rigorous: How tough teaching can help turn around classrooms and schools
Presented by Matt LaPlante
In this presentation, Utah State University professor Matthew LaPlante will introduce a set of six questions teachers and administrators can ask themselves and use to evaluate whether they are using tough teaching approaches in a meaningful and effective way.
---
The Word Problem: How To Get Our At-Promise Students Reading in Math Class
Presented by Alex Kajitani
For our at-promise students, the growing need to read complex text in math class can be potentially devastating, as they often lack the academic vocabulary and reading skills required to tackle such problems. This presentation will provide an overview of three of the main strategies for helping our students approach, decipher and reflect upon how to read in math class.  These strategies can help at-promise students solve the problems that appear in textbooks, on tests, and in life.
---
2014 Dropout Recovery
Presented by Tony Simmons, Matt LaPlante, and Ernie Silva
View Presentation
---
Use Common Core State Standards to Individualize Instruction for At-Promise Students with Relevant Classroom Resources and Strategies
Presented by Cheryl Ballou
View Presentation
---
Making Competency-Based Assessment Possible
Presented by Tim Sattler, Crystal Maillet, Aaron Scholl & Tizoc Brenes
View Presentation